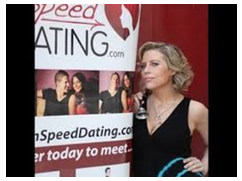 General Manager Brenda Barnette Sends Invitation to 'Adults Only' Events to Los Angeles Animal Services Staff Via City Email
"Single and want to meet other animal lovers, this is a chance for you!" "
This "luck" is described in the email sent below by JJ Rawlinson. (JJ Rawlinson, DVM, Senior Manager, Community Partnerships & Welfare Initiatives at Wallis Annenberg PetSpace.)
CityWatch readers may recall that on August 21, Councilor Paul Koretz's Staff and Animal Welfare Committee approved a $ 100,000 donation to LA Animal Services from the Annenberg Foundation. GM Barnette said Annenberg also donated $ 50,000 in 2018.
Also, at this time, brightly colored flyers for Annenberg PetSpace events were included with renewal notices sent by LA Animal Services to dog license holders throughout the city of Los Angeles.
here is the mail by 'JJ Rawlinson', Transmitted to[email protected]> of[email protected]> January 29, 2020:
Material: Please come share !!
Hello friends,
Can I ask you a favor for sharing these super cool adult-only events that we have coming up in the next two weeks with your staff?
The first is Must love dogs: a mixer for singles which is going to be super fun. Tito's vodka, animal lovers and a whole bunch of yummy gifts and stuff. We strongly encourage [sic] that they might want to come as we have a great female / RSVP participation list so far! The event is LCBTQ [sic] included and we hope to increase the number of single men who responded to the event in order to spread the news accordingly. Here is the link for more details.
Then, on Valentine's Day, our very own Donna Fernandes makes a [sic] cool talk about animal love, courtship and mating in the animal world called The mating game. It's going to be super fun (I have to keep telling him to keep it PG !!). . . wine and refreshments included. There will be games and activities. Here is the link for that one.
Oh and finally, we're having a Yappy Hour party tomorrow night. Free drinks, fun games, soccer and animal theme, lots of delicious food, photo ops and great company! Everyone come!
Let me know if you have any questions and please spread the word to us!
thank you,
not a word
HERE IS A DESCRIPTION OF THE EVENT ON THE WEB:
Must love dogs: a mixer for singles is a free speed-dating event for dog lovers at Wallis Annenberg PetSpace. The free event will take place on Thursday February 6 from 6 p.m. to 9 p.m. with a cocktail party and speed dating session available to all guests.
LAAS EMPLOYEES 'SPREAD THE WORD'
Many LAAS employees have expressed their shock. Some said it was "totally inappropriate". Some were angry, as it looked like Brenda Barnette was trying to encourage them to accept an invitation to a speed-date or hook-up party. Others said they were upset that the department general manager didn't realize that many (or most) of his employees are married to families.
Others wondered why this event was specifically listed as "LGBTQ inclusive" because, if it's just a "Singles Mixer" by Annenberg, why should it be mentioned?
(Note: While working in San Francisco as the Director of Program Development for the SPCA, Ms. Barnette also served as chair of the board of directors of the lesbian, gay, bisexual and transgender community center project, according to Friends of 1800.org.)
WAS IT "CYBER-HARASSMENT?" "
Several called it "sexual harassment" because the ad was sent by their boss, knowing they would feel compelled to open it.
(Legal experts debate a legal concept known as the "captive public doctrine" – which takes into account the extent to which a person can flee, or is "captive" – ​​as the most viable theory for justify the regulation of cyber-harassment within the confines of the First Amendment.)
IS A WOMEN GM SUBJECT TO DIFFERENT CITY RULES THAN A MAN?
What the hell did LA Animal Services CEO Brenda Barnette think? If she was a man, LAPD Chief Michel Moore, or LA City Fire Chief Ralph Terrazas, or General Service Department General Manager Tony Royster, would she still have a job after sending that touching invitation? to all employees so that they meet at a "mixer for singles" "which, among its other seductions, announces first There will be Tito's vodka?
Would the LA Times ignore Council Chairman Herb Wesson urging his staff to The mating game talk, where wine is provided, and they can apparently learn how animals engage in sexual arousal and copulation? (Animal mating is not romantic!)
Or, what if Ron Nichols, the male director general of the Department of Water and Electricity, sent an official email inviting his employees to an adults-only Yappy Hour party with free drinks, fun games, and soccer. . .good company? "
DO YOU REMEMBER THE SEX-TOY ANDREW ADELMAN AFFAIR?
On September 23, 2009, LA Weekly wrote that Los Angeles County District Attorney's Office Steve Cooley confirmed to LA Weekly that it was formally reviewing allegations of sex toy rape against a senior city official.
The article said the announcement followed a two-month investigation by Los Angeles Police into an alleged situation without actual evidence or eyewitnesses and a "he said, she said" case. However, Adelman "was forced to resign". (On October 9, the LA Times wrote:
that prosecutors refused to press charges in this case.)
The alleged incident occurred when Adelman met a woman in a "11 July pub crawl organized by a staff member for a member of the Los Angeles City Council," according to LA Weekly.
This is a reminder of why city authorities should not encourage offsite social gatherings with alcohol.
ED BOKS AND 'HOOTERS'
Former LA Animal Services CEO Ed Boks resigned shortly after public and political outrage criticizing him for simply agreeing to accept a donation from the "Hooters" restaurant chain that would be generated by a fundraiser funds for a bikini competition for the sterilization of pets in the city. The event was called "Hooters for Neuters," and Hooters was a known donor to charities and animal shelters.
"It was certainly not my intention to offend anyone," Boks said in a statement. A promotional flyer posted on the LAAS website first showed a woman in a bikini, then changed to a dog wearing a "Hooters for Neuters" t-shirt.
Criticism by city officials of the proposed event was seen as a major factor in Boks' resignation in 2009. (Mayor Sam's "Sister City" blog provides a lively discussion of the melee on "The city of sirens?")
WILL CITY OFFICIALS IGNORE GM BARNETTE'S "INAPPROPRIATE" EMAIL?
There's nothing wrong with a speed-dating night between animal lovers – if you like that sort of thing – but, shouldn't GM Brenda Barnette, who is paid $ 314,000 per year to make informed decisions to be held accountable for better judgment and discretionary acts in the dissemination of sexual innuendo in the workplace?
(Phyllis M. Daugherty is a former City of Los Angeles employee and contributor to CityWatch.) Edited for CityWatch by Linda Abrams.