Asda's new Just Essentials range has hit shelves, with the supermarket saying it will help families struggling with squeezed household budgets.
More than 60 items, including meat products, ready meals and fruits and vegetables, will be in stores and online by the end of this week, and are among the 293 products that will eventually replace the Smart range. Price from Asda, as The Grocer exclusively revealed in March.
The supermarket said the range, which is 50% wider than its predecessor, will ensure families have access to nutritious food, whatever their budget.
Over 130 products will be available by the end of June, increasing to 267 lines by August 13. The remaining 26 products will hit stores by the end of the year.
The new range will cover all key categories including fresh meat, fish and poultry, bakery, frozen and all cupboard staples.
New lines that were not present under Smart Price include Fish Cakes, Salmon Portions and Braised Steak.
It also includes more than 20 household and grooming products, including dish soap, toilet paper, washing powder, shampoo and conditioner.
"Nine out of 10 customers told us they were concerned about the cost of living crisis, with 44% saying they were actively looking for ways to optimize their grocery budget," said Asda VP brand and proposals Sam. Dickson.
"We developed Just Essentials by Asda to offer our customers the same value they know and love in our Smart Price range, but across a much wider and more diverse product range, and with bold branding that is hard to miss. Our mission is to meet every household need with Just Essentials and ensure families can enjoy nutritious food no matter their budget.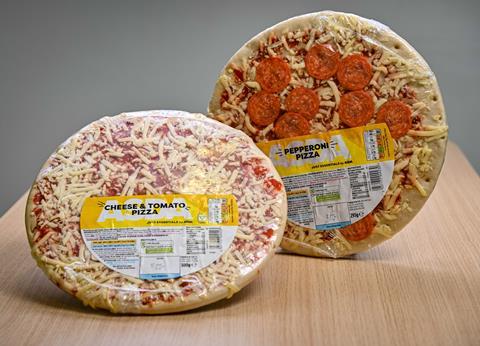 The launch comes after Asda last week warned shoppers faced 'tough challenges' ahead, after reporting a like-for-like sales decline of more than 9% in the first fiscal quarter .
The supermarket blamed the fall on bumper sales in the first quarter of last year, which coincided with the UK's third national lockdown and saw a boom in supermarket sales.
However, Paul Stainton, partner at IPLC UK, said Asda should go further to become competitive with discounters and Tesco, saying key value tier products were still consistently more expensive than those from Aldi.
Asda's Just Essentials Fresh Beef Mince 20% Fat 500g, new in its £1.69 value tier, is the same price as Aldi's £1.69 Ashfield 25% Fat Mince, and 20p cheaper than the £1.69 version 20% fat from Aldi and Tesco.
Fresh lean pork mince, less than 5% fat, also new to Asda's value level, is the same price as Aldi and cheaper than Tesco's budget range.
However, Asda is more expensive than Aldi on a host of products, including beef steak, whole chicken, potatoes, cheese and pizza.
Stainton said: "Asda is more expensive than the likes of Aldi in many cases, although that is their value level offering.
"In my opinion, if Asda really wants to get back to its true roots of 'Asda pricing' and offer customers market leading prices, it simply needs to sell the Just Essentials range at the same prices as Aldi's Everyday Essentials, Lidl's Simply and the others. value/discount brand price levels. It will be expensive, but is there really an option? »
Amira Freyer-Elgendy, consumer analyst at GlobalData, said Asda was the most vulnerable of the traditional supermarkets to customers deserting discount retailers, due to its younger and less affluent core demographic.
She said: "It will be crucial to send a clear message about value and quality, because it's not all about price, as Aldi and Lidl have proven with their product quality accolades. .